5 Useful AI Website that will Make Users Work Easier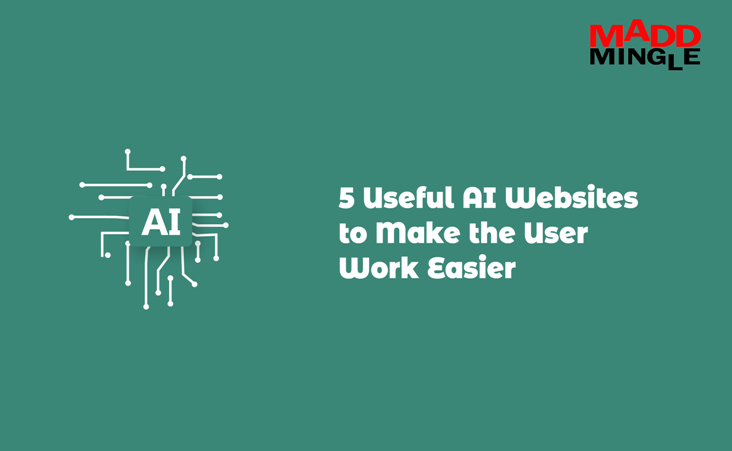 We know that there are many video and photo managing AI solutions available on the web that make users task easier whoever that are beginners or professional. Here in this article, I will share with you 5 such AI website which will give you a new look in video creation and image animation. First of all, I would like to say that this is not a promotional article. After many professional feedback and in-depth analysis, I shared these AI tools. Let's start,
5 Useful AI Website for Users help
A: CUTOUT.PRO:
By using this Cutout.Pro AI website, users can easily make passport size photos. It also provides option to automatically enhance your videos. Using this user can perfectly remove the background of the images and videos. Cutout.pro is a powerful online tool for editing images and photos quickly and easily.
It offers a wide range of features that make it great for both professional designers and casual users alike.
1: It provides an easy-to-use interface which allows users to quickly edit and export their images with just a few clicks.
2: Offers users to customize any image without having any prior experience with photo editing software programs like Photoshop.
3: Provides Cutout Pro's advanced masking tools which allow them to remove unwanted objects from an image without any changes in original quality.
4: Thousands of high-resolution stock photos available which saves the user from spending money by purchasing expensive royalty free images.
5: Comes with hundreds of professionally designed templates for creating stunning visuals even if all your design skills are limited (or non-existent)
B: BEATOVEN.AI:
This artificial intelligence (AI) platform offers users to create your own royalty free music for your video. This is perfect for podcast creators, Youtubers, and others. The beatoven helps music producers create better beats faster. It uses machine learning algorithms to analyze audio samples and generate new beats based on the user's preferences.
It also offers multiple advance features that make it special with others. Like:
1: Perfect place for that who want to royalty-free soundtrack designed specifically for their content.
2: Provides tools for users to customize their beats, such as adding effects, adjusting tempo, and more.
3: This tools advance AI lean on musical theory produce totally unique tracks.
4: This solution lets users to create a track without uploading any video content.
5: BeatOven.AI website offers a library of samples and loops to help producers create unique sounds.
6: Offers an online community where users can share their beats and collaborate with other producers.
Let's know: 6 Android Settings that Save You from Hackers
C: MURF.AI:
If you want to five a realistic sound to your video, this AI tool will be much helpful for you. It let users to turn any text into a real human sounding voice. They actually sort this by use case which is awesome.
Some features of This Special AI Tool:
1: Perfect solution to add emphasis to specific words in AI voice overs.
2: Provide single GUI interface so that users can easily add text and convert then in a realistic sound.
3: Offers multiple option to choose language and their human voices (man and woman) so that you can select one and create realistic voice.
4: You can customize any voice according to your need for getting more realistic voice.
5: Offers thousands of background music that you can add with your text.
6: Comes with multiple templates & short videos for creating professional videos with best voice and music.
D: STOCKIMG.AI:
It lets users to generate any stock image you need based on whatever you search for so. This artificial intelligence helps users find the perfect image for their project. Ex: If you search for a man holding an iPhone with a blue hat, it does a pretty good job.
Unique Features of this AI Website:
1: Uses advanced machine learning algorithms to analyze images and provide relevant results.
2: Here users can generate book cover, logo, wallpaper/art, stoke image, illustration, poster, etc.
3: Allows users to customize images according to needs and find a unique & special images.
E: VIDYO. AI:
Use this AI website to take your long form YouTube videos and turn then into short vertical videos. It lets users resize any video. Using this solution users can easily crate short term video with long term videos.
Other Advanced Features of this Program:
1: Easy to use, manage and create short videos for your social pages.
2: You can resize any video according to your needs (portrait, landscape, or other custom size).
3: Provides different types of templates to design a professional short video.
4: Offers users to add text, subtitles, elements and background in created short videos.
At The End: So, these are some helpful AI website by using that you can give a new look to imagination for video and photo. If you want to know more about any other AI tool or want to share with us, you can drop email maddmingle@gmail.com. We are always ready for your help.